Upcoming Akshay Kumar Film Kudiyee Ni Teri Teaser out : अक्षय कुमार ने शेयर किया Selfiee के नए गाने का टीजर, मृणाल ठाकुर का दिखा बोल्ड अवतार
The teaser of Selfiee song Kudiyee Ni Teri features Akshay Kumar and Mrunal Thakur on the dance floor. It also shows some dramatic scenes from the film.
अक्षय कुमार और मृणाल ठाकुर की अपकमिंग फिल्म सेल्फी का गाना कुड़ियां नी तेरी का टीजर रिलीज हो गया है।
17 Second के Trailer में Akshay को एक बिना बटन वाली लंबी जैकेट में एंट्री करते हुए, अपने Six Pack Abs दिखाते हुए, एक चॉपर को मारने के लिए कई बंदूकों से फायर करते हुए और Punjabi Songs पर Mrunal Thakur के साथ डांस करते हुए दिखाया गया है। Mrunal Thakur Hottest look in Backless Soft Pink Gown।
Sharing the teaser on Twitter, Akshay wrote, "This rocked my vibe… and now it's coming your way. Ready to rock with Kudiyee Ni Teri?" The original song by The PropheC and Zahrah Khan has bee recreated by Tanishk Bagchi, who has also added a few new lyrics to the new song.
मृणाल ठाकुर की केवल फिल्म सेल्फी में अतिथि भूमिका है, जिसमें उन्होंने एक अभिनेता की भूमिका निभाई है। फिल्म में अक्षय, इमरान हाशमी, डायना पेंटी और नुसरत भरुचा मुख्य कलाकार हैं। इसका निर्देशन गुड न्यूज फेम राज मेहता ने किया है।
Kudiyee Ni Teri (Seelfee) Song Full Details – Star Cast, Singer, Music, Director
Star Studios presents in association with Dharma Productions, Prithviraj Productions, Magic Frames & Cape Of Good Films.
A Dharma Productions Film SELFIEE
Starring Akshay Kumar, Emraan Hashmi, Nushrratt Bharuccha, Diana Penty
Directed by Raj Mehta
Produced by Hiroo Yash Johar, Aruna Bhatia, Supriya Menon, Karan Johar, Prithviraj Sukumaran, Apoorva Mehta & Listin Stephen
Screenplay and Dialogues by Rishhabh Sharrma
Music Supervised by Azeem Dayani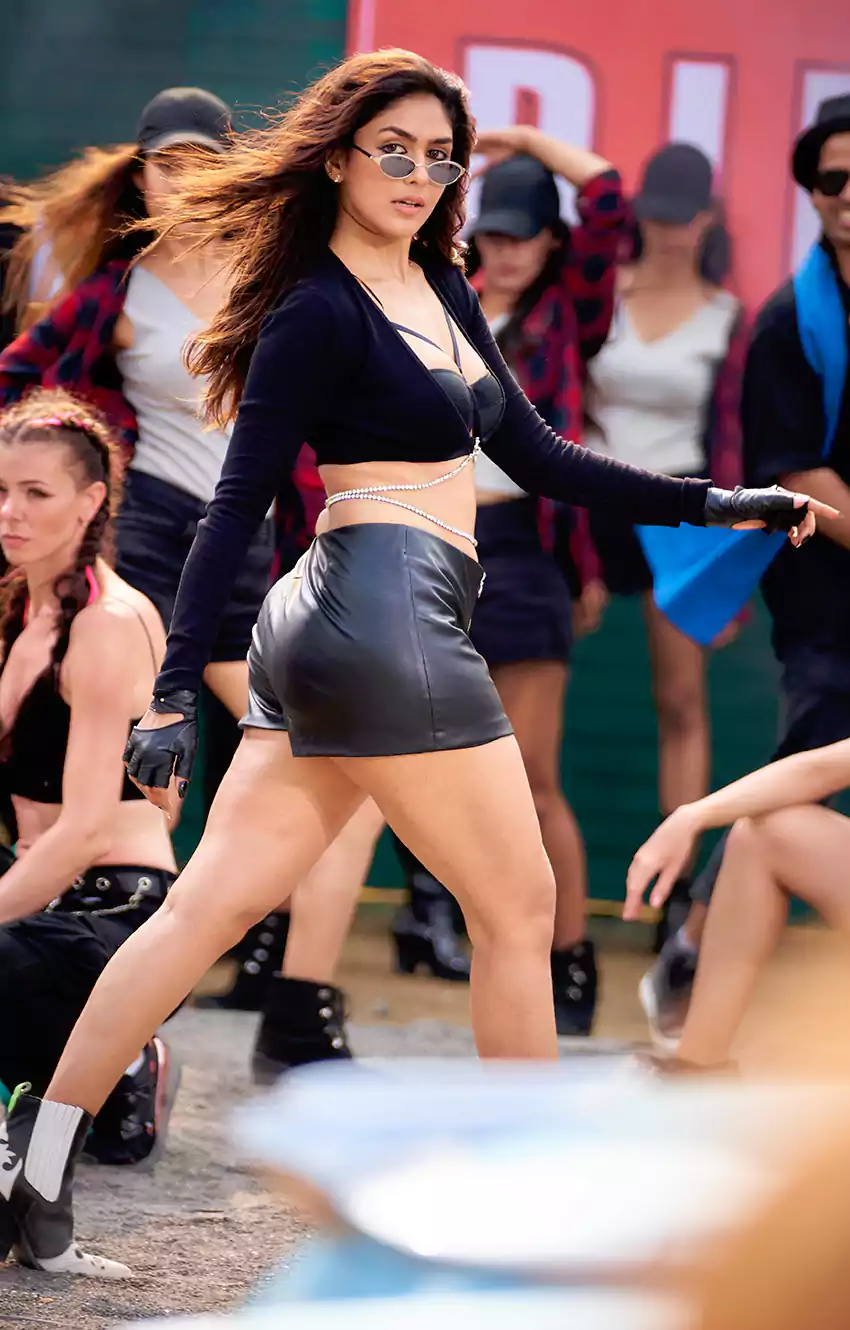 Song: Kudiyee Ni Teri
Singers: The PropheC and Zahrah Khan
Original Music: The PropheC
Recreation by: Tanishk Bagchi
New Lyrics by: The PropheC and Tanishk Bagchi
Mix and Master: Eric Pillai @ Future Sound of Bombay
Music Supervisor: Azeem DayaniSong Director : Ahmed KhanChoreographer : Prince Gupta
Associate Music Supervisor: Megha Vikaas Bali
Special Thanks: Sumeet Kr Tyagi
Play Desi Music Factory
Founder & CEO – Anshul Garg
Play dmf project head – Raghav Sharma
Label manager – Gaurav Bharti
Playdmf team – Gaurav Arora , Asheema Chauhan & Sankalp Garg
Special thanks – Rajat Nagpal
Recently the trailer of Selfie was released, showing the bonding between the actor and the fan. This was followed by the release of the film's song Main Khiladi, which received a great response. Now the second song of Selfie, Kudiye Ni Teri is about to be released, whose teaser has been released on 7th February.
Akshay Kumar released the teaser of the song
Akshay Kumar has shared the details of the second song of Selfie, Kudiyee Ni Teri on his official Instagram account. While releasing the teaser of the song, the actor has also unveiled the release date.
Releasing the teaser of Kudiyee Ni Teri, Akshay wrote, "This song got me grooving…and now it's coming to you. Get ready to groove with Kudiyee Ni Teri. The song releases on 9th February." Will happen."
Mrinal and Akshay's sizzling chemistry
Actress Mrunal Thakur is seen with Akshay Kumar in the teaser of a few seconds of Kudiyee Ni Teri. The very bold style of the actress is being seen in the song.
On the other hand, if we talk about Khiladi Kumar, he is seen doing action in the teaser and is running a machine gun. A glimpse of Akshay and Mrunal's sizzling chemistry is being seen in this song of Selfie. The teaser has increased the excitement for the song among the fans.
Conclusion of Bollywood Film, South Indian Movie, Hollywood, Web Series – News & Updates
Finally, if you need anything else, or have inquiries, questions you would love us to answer, kindly use the comment box below to reach us. We'll be updating this page with more updated World Women Portal Latest News & Update.
Join World Women Portal by clicking on the link provided Facebook, Twitter, and Pinterest using the share buttons below.
You are reading this article via "World Women Portal", thank you very much for reading our article. Friends If you liked this article, please share it with your friends.