Aishwarya Rai Bachchan's Enchanting Silver Gown Shines Bright at Cannes Film Festival 2023
Aishwarya Rai Mystical Silver Gown at Cannes Film Festival, the epitome of elegance and grace, stole the spotlight at the Cannes Film Festival with her stunning fashion choices. Dressed in a breathtaking silver gown with a mystical allure, she left the audience in awe.
The dramatic silver gown, designed by Sophie Couture, featured a mesmerizing giant hood that added a touch of grandeur to her ensemble. Aishwarya Rai Bachchan's regal presence was further enhanced by the mystical aura exuded by the gown, captivating everyone in attendance.
बॉलीवुड की मशहूर अभिनेत्री ऐश्वर्या राय बच्चन कान्स फिल्म फेस्टिवल 2023 के रेड कार्पेट पर बिलकुल अलग अंदाज में नजर आईं. अभिनेत्री के रेड कार्पेट लुक की तस्वीरें सामने आ चुकी है. ऐश्वर्या राय बच्चन की ये तस्वीरें सोशल मीडिया पर आग की तरह वायरल हो रही है.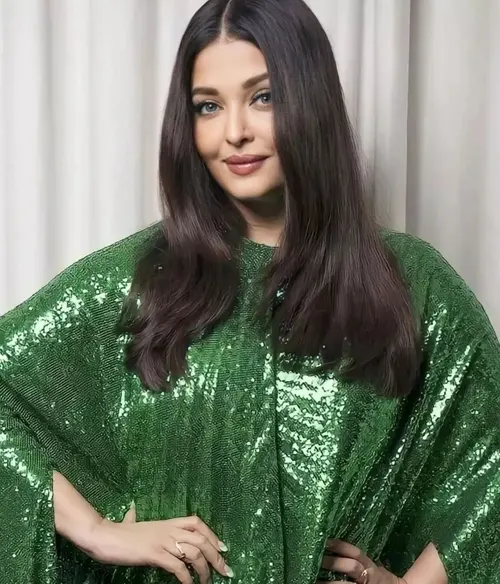 Aishwarya Rai Bachchan Takes Cannes by Storm in a Mesmerizing Mystical Gown
As she graced the red carpet, Aishwarya Rai Bachchan's celestial look left fans and fashion enthusiasts speechless. The intricate details and shimmering embellishments of the gown accentuated her beauty, making her the center of attention.
Aishwarya Rai Bachchan's Cannes 2023 red carpet appearance was nothing short of majestic. The mystical silver gown perfectly complemented her radiant persona, and her ethereal charm mesmerized everyone present.
With her effortless poise and enchanting presence, she reigned as the queen of the event.
Her iconic fashion choice sparked a wave of admiration and adoration among fans, who hailed her as the ultimate style icon. Social media buzzed with praises for Aishwarya Rai Bachchan's mystical silver gown, and hilarious memes capturing the grandeur of her outfit circulated widely.
Aishwarya Rai Cannes Appearance Leaves Everyone in Awe with her Silver Hooded Ensemble
Aishwarya Rai Bachchan's Cannes 2023 red carpet look was a testament to her impeccable fashion sense and her ability to leave a lasting impression. Her choice of the Sophie Couture gown showcased her daring and experimental side, cementing her status as a trendsetter in the world of fashion.
With each appearance at the Cannes Film Festival, Aishwarya Rai Bachchan continues to captivate hearts and set new fashion standards. Her mystical silver gown at Cannes 2023 will forever be etched in the memories of fashion enthusiasts, solidifying her place as a timeless icon of style and beauty.
2023 Cannes Film Festival
Aishwarya Rai Bachchan stands out as one of the experienced Indian celebrities at this year's Cannes. While the majority of the Indian contingent is making their debut at the prestigious film festival, including Anushka Sharma, Sara Ali Khan, Aditi Rao Hydari, Mrunal Thakur, Sunny Leone, Esha Gupta, and Manushi Chhillar, Aishwarya brings her seasoned presence.
Notably, Sunny Leone stars in Anurag Kashyap's film "Kennedy," which will be showcased at Cannes. Aishwarya Rai Bachchan recently garnered acclaim for her role in the highly acclaimed "Ponniyin Selvan 2," the concluding part of Mani Ratnam's epic drama centered around the Chola kingdom.
Aishwarya Rai in valentino dress at #cannes2023 #cannesfilmfestival #Cannes #aishwaryarai #aishwaryaraibachchan #Aishwarya #aishwaryaatcannes #cannesqueenaishwarya #valentino #celebrity
Conclusion of Bollywood Actresses Fashion, Life Style, Health & Fitness News & Updates
Finally, if you need anything else, or have inquiries, questions you would love us to answer, kindly use the comment box below to reach us. We'll be updating this page with more updated World Women Portal Latest News & Update.
Join World Women Portal by clicking on the link provided Facebook, Twitter, and Pinterest using the share buttons below.
You are reading this article via "World Women Portal", thank you very much for reading our article. Friends If you liked this article, please share it with your friends.