Bulgarian Instagram Models: Bulgaria is known for its rich history, vibrant culture, and stunning landscapes. However, in recent years, it has also become a hub for some of the most beautiful Instagram models in the world.
With their striking features, impressive followings, and endless creativity, these Bulgarian models are taking the world by storm. In this list, we'll introduce you to some of the most popular and influential Instagram models from Bulgaria, and give you a glimpse into their lives and careers.
The Hottest IG Models on Bulgaria – The Top 15 Bulgarian Beauty Influencers on YouTube, Instagram and TikTok
Hottie Bulgarian Instagram Models: Bulgarian girls are known for their beauty, be it models, Fitness, Reels Star, Fashion, bloggers, instagrammers, etc. Bulgaria is blessed with sports personalities who are beautiful yet stylish and all gorgeous and fit.
About Bulgaria Girl?
It is difficult to generalize about Bulgarian girls as they come from diverse backgrounds and have varied personalities. However, some common characteristics of Bulgarian girls include their beauty, intelligence, and strong work ethic.
Many Bulgarian girls place a high value on education and are driven to succeed in their careers. They are also known for their hospitality and warmth towards visitors. In terms of physical appearance, Bulgarian girls are often described as having striking features, such as high cheekbones and long, dark hair. Overall, Bulgarian girls are proud of their heritage and are passionate about their country's culture and history.
1. Teodora Andreeva
Occupation: Model, singer
Born: January 23, 1987
Instagram: @andreabulgaria
Follower: 507K
Teodora Andreeva, who is also known as Andrea, a famous Bulgarian singer. She was born on January 23, 1987, which makes her 34 years old as of now.
Andrea is quite popular in Bulgaria and has a massive following of over 507,000 on her Instagram account. She often shares extra model photos on her Instagram, which further adds to her popularity. Andrea currently resides in Sofia, and she still produces music. Her last music video has received around 255,000 views on YouTube.
2. Hristina Hristova
Occupation: Model, singer
Born: July 19, 1999
Instagram: @hrisistar
Follower: 516K
Hristina Hristova, known by her stage name Tita, is a 23-year-old singer from Tutrakan, a small town in northeastern Bulgaria. She rose to fame after competing on the Bulgarian version of The X Factor in 2014 and later started her modeling career with a popular Bulgarian modeling agency.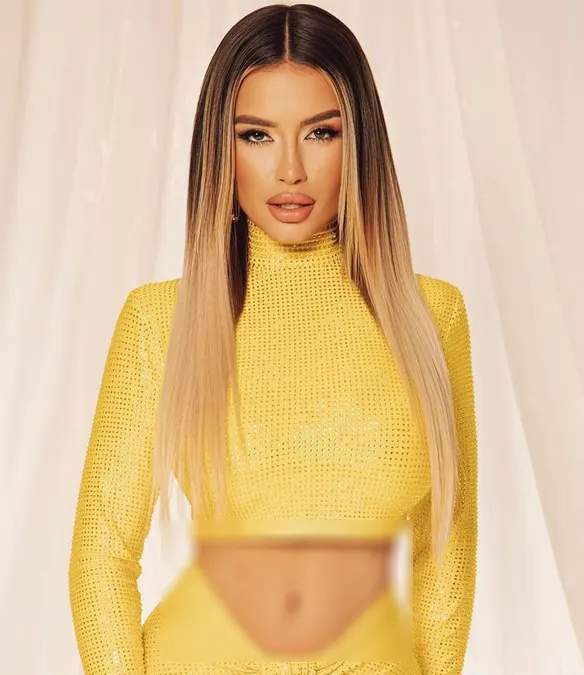 She has since ventured into acting and has released at least seven singles since 2016. Tita is currently a singer and an ambassador for a popular Bulgarian shoe brand. With 516,000 followers on her Instagram profile, she is one of the most popular young women from Bulgaria.
3. Nikoleta Lozanova
Occupation: Model, TV personality
Born: November 30, 1987
Instagram: @nikoleta_lozanova
Followers: 825k
Nikoleta Lozanova is a famous Bulgarian model, television personality, and beauty pageant titleholder. She was born on November 30, 1987, in Sofia, Bulgaria. In 2006, Nikoleta won the Miss Bulgaria beauty pageant and represented Bulgaria in the Miss World competition held in Poland.
After her success in the beauty pageant world, Nikoleta became a popular model and appeared on the covers of several Bulgarian magazines. She also worked as a TV host and was a contestant on the Bulgarian version of the popular reality show Survivor.
Nikoleta has a massive following on social media platforms, particularly Instagram, where she shares photos of her modeling work, travels, and personal life. Her Instagram account has over 825,000 followers. She is considered one of the most beautiful and successful women in Bulgaria.
Born: 30 November 1987 (age 34 years), Plovdiv, Bulgaria
Height: 1.68 m
Partner: Nikolay Mihaylov
Spouse: Valeri Bojinov (m. 2011–2015)
Children: Nikol Bojinova
Siblings: Velina Lozanova
Parents: Eridina Lozanova, Kiril Lozanov
4. DJULIANA GANI
Djuliana Gani is a popular Bulgarian Instagram model known for her stunning looks and charismatic personality. With her flawless complexion, striking platinum blonde hair, and alluring facial features, she embodies the classic Bulgarian beauty that has captivated people for generations. Her toned and feminine figure is a testament to her dedication to fitness and healthy living.
Apart from her stunning looks, Djuliana is known for her infectious personality and sense of humor, which she shares with her 520,000 followers on Instagram. Her posts showcase her personal life, travels, and professional photoshoots, often accompanied by witty and relatable captions that engage her followers. Her growing popularity in Bulgaria and beyond is a testament to her unique appeal and influence in the world of social media.
5. Lorein (Desi Kate)
Occupation: Model, travel blogger
Instagram: @lorein_
Followers: 212K
Desi Kate, also known as Lorein, is a stunning Bulgarian model with over 212,000 Instagram followers. She's a true multi-talented woman, with a background in cultural studies and art, as well as being a certified yoga instructor and a vegan nutritionist.
Desi's beauty is undeniable, with her flawless model measurements and dedication to fitness, evident in her stunning lingerie photos and love for yoga. She's also an avid traveler, having explored destinations such as Mexico, Miami, the Bahamas, and Bali in the past year.
In addition to her modeling work, Desi is also an ambassador for sportswear brands and popular Bulgarian makeup companies. Her unique blend of Bulgarian and Spanish heritage adds to her exotic appeal and sets her apart as a rising star in the modeling world.
6. Lana Svit (Лана Свит)
Occupation: Musician, TV personality
Instagram: @lana_svit_official
Follower: 395k
Birth: February 15, 1985
Lana Svit is known for her unique style and creative content on Instagram. She has over 395,000 followers and frequently shares her passion for music, fashion, and travel on her page. As a musician, she has released several singles and music videos, and has performed in various venues across Bulgaria and Europe.
Lana Svit's fashion sense is also noteworthy, as she often combines vintage and modern pieces to create stunning outfits. Her makeup and hair styles are also a standout feature, as she experiments with different looks that complement her natural beauty.
Лана Свит
Musician
Founder: STOLPOVSKIKH GROUP
Работаю с известными блогерами и артистами нашей страны
Activity: продюсер, певица
Connection: +7(936) 555 9955
7. Aleksandra Bogdanska
Aleksandra Bogdanska is a Bulgarian model who has been making waves in the fashion industry. She is known for her striking looks, with her piercing blue eyes and chiseled cheekbones. Aleksandra has worked with a number of high-profile brands and designers, both in Bulgaria and internationally.
She started her career as a model in 2014 and quickly gained attention for her unique look and impressive runway skills. She has since been featured in numerous fashion campaigns, magazines, and runway shows, and has become a sought-after model in Bulgaria and beyond.
In addition to her modeling career, Aleksandra is also a fitness enthusiast and regularly shares her workouts and healthy lifestyle tips on her social media accounts. With her natural beauty and dedication to fitness, she is an inspiration to many young women in Bulgaria and around the world.
Born: 27 January 1994 (age 29 years), Blagoevgrad, Bulgaria
Movies: The Expendables 3
TV shows: Vip Brother
8. Dessita
Occupation: Singer, Model
Instagram: @dessitax
Followers: 3.2M
Born: 13 April 2001 (age 22 years), Burgas, Bulgaria
Dessita is a Bulgarian pop-folk singer known for her energetic performances and catchy songs. She was born on April 1, 2001, in the town of Kardzhali, Bulgaria. Dessita started her music career at a young age, and by the age of 22, she had already released her debut album "Kurban."
Dessita became popular in Bulgaria and throughout the Balkan region due to her unique voice and lively stage presence. She has released several successful albums and singles, including "Lipstick," "Dance with me," and "Tochka." Dessita has won multiple music awards in Bulgaria and has been nominated for several prestigious music awards throughout the Balkans.
Apart from her music career, Dessita has also worked as a TV host and actress. She has appeared in several Bulgarian TV series and shows, including "Stolen Life" and "The Best." Dessita is also known for her philanthropic work and is involved in several charitable organizations in Bulgaria.
9. Teodora Todorova
Teodora Todorova, also known as Teodora, is a popular Bulgarian pop-folk singer. She was born on January 29, 1980, in Sliven, Bulgaria. Teodora started her music career in the early 2000s and quickly became one of the most successful pop-folk singers in Bulgaria.
She has released numerous albums and singles throughout her career and has won multiple awards for her music, including the "Female Singer of the Year" award at the Annual Music Awards ceremony in Bulgaria. Some of her most popular songs include "Shte me pomnish li," "Do posleden dah," and "Koy beshe ti."
Teodora is also known for her energetic performances and dance routines. She has toured extensively throughout Bulgaria and has also performed in other countries such as Turkey, Germany, and Greece. Teodora has a large following on social media, with over 139,000 followers on her Instagram account.
She is Doctor of Dental clinic @iskamusmivka 🦷, Orthodontics resident 🥼
10. Alisia (Asya Plamenova Doycheva)
Occupation: singer, Model
Born: 01/03/1993
Instagram: @alisiaofficial_
Followers: 350K
Asya Plamenova Doycheva, known professionally as Alisia, is a Bulgarian pop-folk singer. She was born on 1 March 1983 in Pazardzhik, Bulgaria.
Alisia's career started when she was just 15 years old, and her debut album, "Kralitsa", was released in 2002. Since then, she has become one of the most popular pop-folk singers in Bulgaria, with numerous hit songs and collaborations with other famous Bulgarian artists.
Alisia is known for her unique voice, energetic performances, and bold fashion choices. She has won several music awards in Bulgaria and has also participated in popular Bulgarian TV shows.
Born: 1 March 1983 (age 40 years), Ihtiman, Bulgaria
Full name: Asya Plamenova Doycheva
Siblings: Yordan Doychev, Ivo Doychev
Height: 1.62 m
Parents: Plamen Doychev, Atanaska Doycheva
Genre: Chalga, Music of Bulgaria, Pop
11. Bilyana Lazarova
Occupation: Model, singer
Born: 2000
Instagram: @b_lyanish
Followers: 179K
Bilyana Lazarova is a talented 22-year-old singer and model from Bulgaria who has already achieved a lot in her young career. She won the Grand Prix at the Prince & Princess International 2017 model contest (Miss International Teen Princess), which helped her launch her modeling career. Later, Bilyana also ventured into singing and her music career has been quite successful.
Bilyana's songs are known for their sensual lyrics, and her music videos are quite popular, with many of them receiving over 510,000 views. With over 179,000 followers on Instagram, Bilyana is a rising star in the modeling world, and she regularly travels the world for work.
12. Izabel Ovcharova
Instagram: @izieqka
Followers: 285k
Known for: Modelling, writer, Makeup Artist
Izabel Ovcharova is a Bulgarian model and influencer who has gained a significant following on social media. She was born in 22th June 2000 in Sofia, Bulgaria, and started her modeling career at a young age. Izabel is known for her stunning looks and toned physique, and she frequently shares pictures from her photoshoots and travels with her followers.
In addition to modeling, Izabel is also an entrepreneur, as she has launched her own fashion brand called "Iza Beachwear". The brand offers a range of swimwear and beachwear, and is aimed at women who want to feel confident and stylish on the beach.
With over 650,000 followers on Instagram, Izabel is one of the most popular Bulgarian models on the platform. She frequently collaborates with other influencers and brands, and has worked with companies such as Fashion Nova and PrettyLittleThing.
Izabel Ovcharova, Artist
а young creator (youtuber, author, podcaster, small business owner) with a mission to make you feel something good ✨💛
some of my artwork ↯
www.vulnenie.bg
13. Andjelina Atanasova
She is CEO of @goddessbyandjelina
Andjelina Atanasova is a Bulgarian model and singer. She has more than 170,000 followers on Instagram and is very popular in Bulgaria.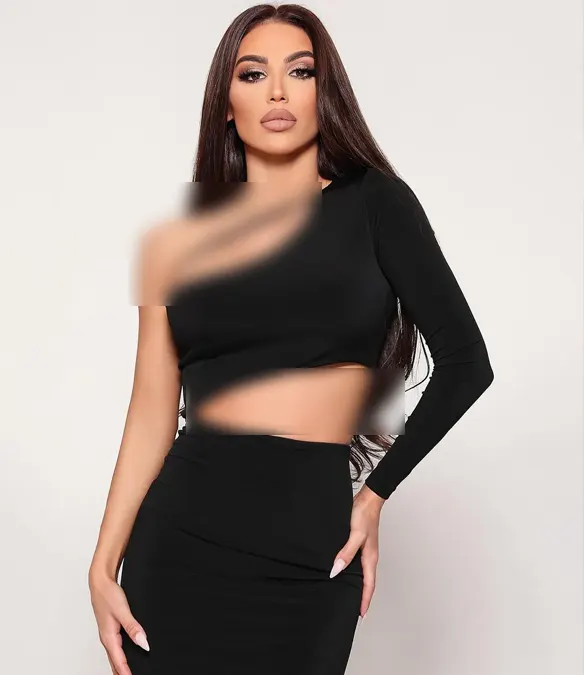 Her last music video received over 1,000,000 views on YouTube. Andjelina was born on March 12, 1996, in Bulgaria and currently resides in Sofia, the capital city. Her photos showcase a stunning figure with curves in all the right places, and she has a beautiful model face.
14. Nora Vladova
Nora Vladova is a young Instagram model from Sofia, Bulgaria. With 48,700 followers on her Instagram account, she is gaining popularity due to her stunning beauty.
Nora is known for her beautiful face and perfect body, which she doesn't shy away from showing off in her posts.
She often collaborates with makeup and fitness clothing brands, and although she may not be the biggest influencer out there, she is definitely worth checking out.
15. Monika Valerieva
Meet another beautiful Bulgarian model — Monika Valerieva! This 33-year-old Famous Bulgarian was born on March 20, 1990, in Dupnica, a small town in Western Bulgaria. She became a Playboy magazine model in 2011 when she was only 21, and it's not the only magazine she worked for — Monika has also taken part in photoshoots for Maxim and other men's magazines.
She has 175,000 followers on her Instagram profile, and she regularly pleases her followers with very hot photos. In 2022, Monika promotes different makeup products on her Instagram and owns a company specializing in the retail of mink and silk eyelashes.
Images for Most Beautiful Bulgarian Girls Photo Gallery – Actresses, Sports Women, TikToker Girls
Frequently Asked Question (FAQ)
How beautiful are Bulgarian girls?
Beauty is subjective and varies from person to person, so it is difficult to make a definitive statement about how beautiful Bulgarian girls are. However, Bulgaria has produced a number of successful models and beauty pageant winners, which suggests that Bulgarian girls are considered beautiful by many people. Additionally, Bulgaria's location on the Balkan Peninsula means that Bulgarian girls often have a unique blend of Slavic, Greek, and Turkish features, which can be considered exotic and attractive. Ultimately, beauty is in the eye of the beholder and cannot be universally defined.
Are Bulgarians tall?
The average height of Bulgarians is relatively average compared to the rest of Europe. The average height for adult men in Bulgaria is around 176 cm (5'9″) and for adult women is around 164 cm (5'5″). However, it is important to note that there is a range of heights among the Bulgarian population, and individuals may be taller or shorter than the average.
Conclusion of World Women Portal – News & Updates
Finally, if you need anything else, or have inquiries, questions you would love us to answer, kindly use the comment box below to reach us. We'll be updating this page with more updated World Women Portal Latest Health & Fitness News & Update.
Join World Women Portal by clicking on the link provided Facebook, Twitter, and Pinterest using the share buttons below.
You are reading this article via "World Women Portal", thank you very much for reading our article. Friends If you liked this article, please share it with your friends.