Gyanda Girls School, Gyanda Girls High School Rd, Opp. Ratnamani Society, Ghatlodiya, KK Nagar, Ahmedabad, Gujarat 380061
72 Local Road
Ahmedabad
Gujarat
380061
IN
Gyanda Girls School in Ghatlodiya, Ahmedabad | Best Girls Gujarati School in Ahmedabad
Gyanda Girls School started our institute with certain goal in 1984. We want to set up Gujarati medium best girls' school of Ahmedabad.
Gyanda Girls School have modern infrastructure and best teachers' team, latest laboratories teaching with new technology. Best results in S.S.C & H.S.C. We are running School form K.G to twelve and B.Ed College. We have Higher Secondary section with arts, commerce and science faculty. We have given many doctors, engineers, businessmen, and teachers to our society our students have got national level prizes in sports and cultural activities.
Gyanda Girls School school is situated in Ghatlodiya area in Ahmedabad. "PRANAM" is our Mantra. It has been running by K.M.Patel family Trust Since 1984. We are running K.G to twelve standards and of ten best schools it is one of Ahmedabad We have best infrastructure with all facilities. We are teaching with new technology. We have given doctors, engineers, professors, advocates, teachers and businessmen to our society.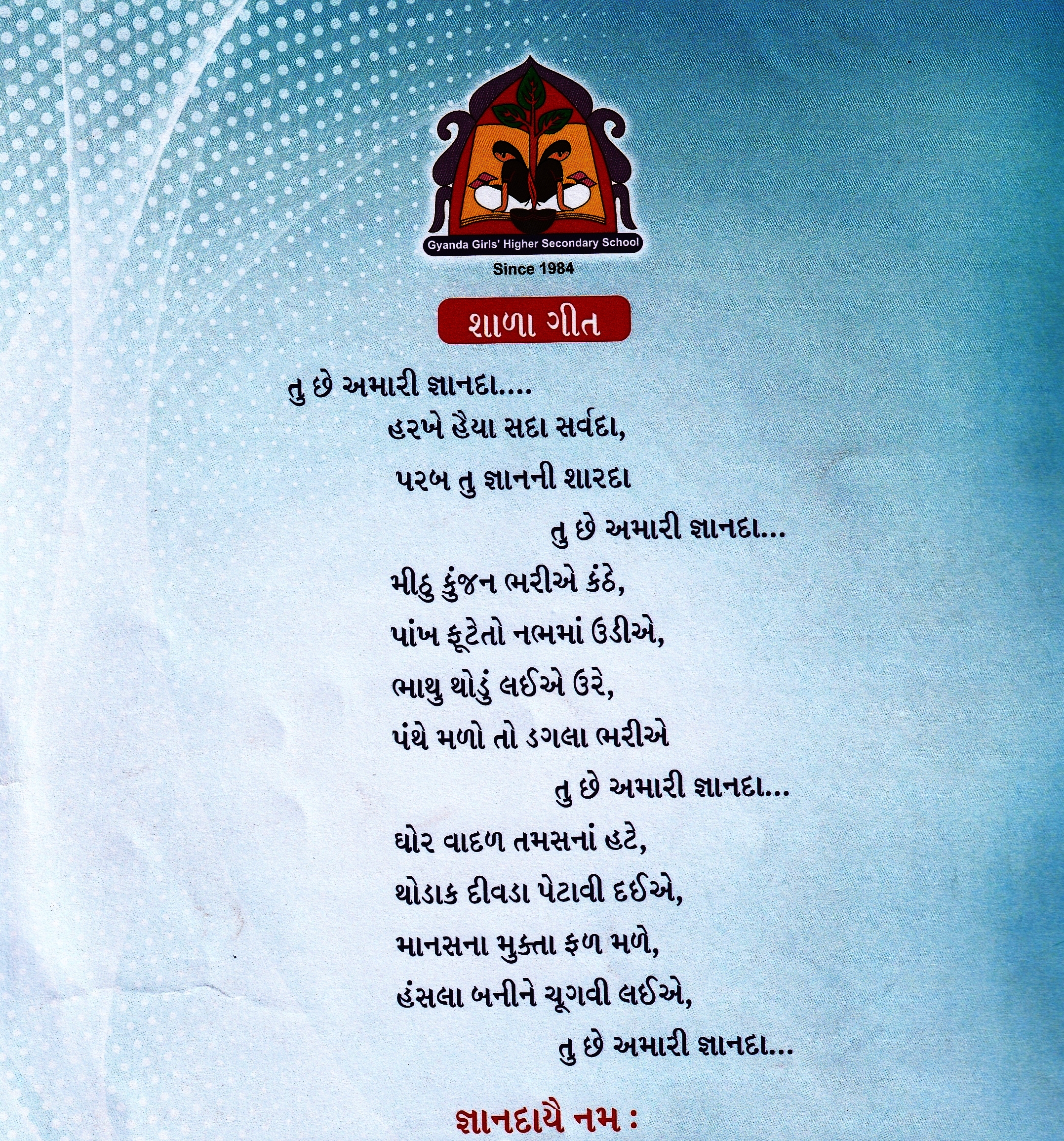 Gyanda Girls School, Gyanda Girls High School Rd, Opp. Ratnamani Society, Ghatlodiya, KK Nagar, Ahmedabad, Gujarat 380061
Best Pre Primary School in Ghatlodiya, Primary School at Ghatlodiya, Secondary School Near Ghatlodiya, Higher Secondary School Ghatlodiya, Ahmedabad, Gujarat.
Gyanda Girls School in Ghatlodiya, Ahmedabad
2 years ago
You must login to post comments